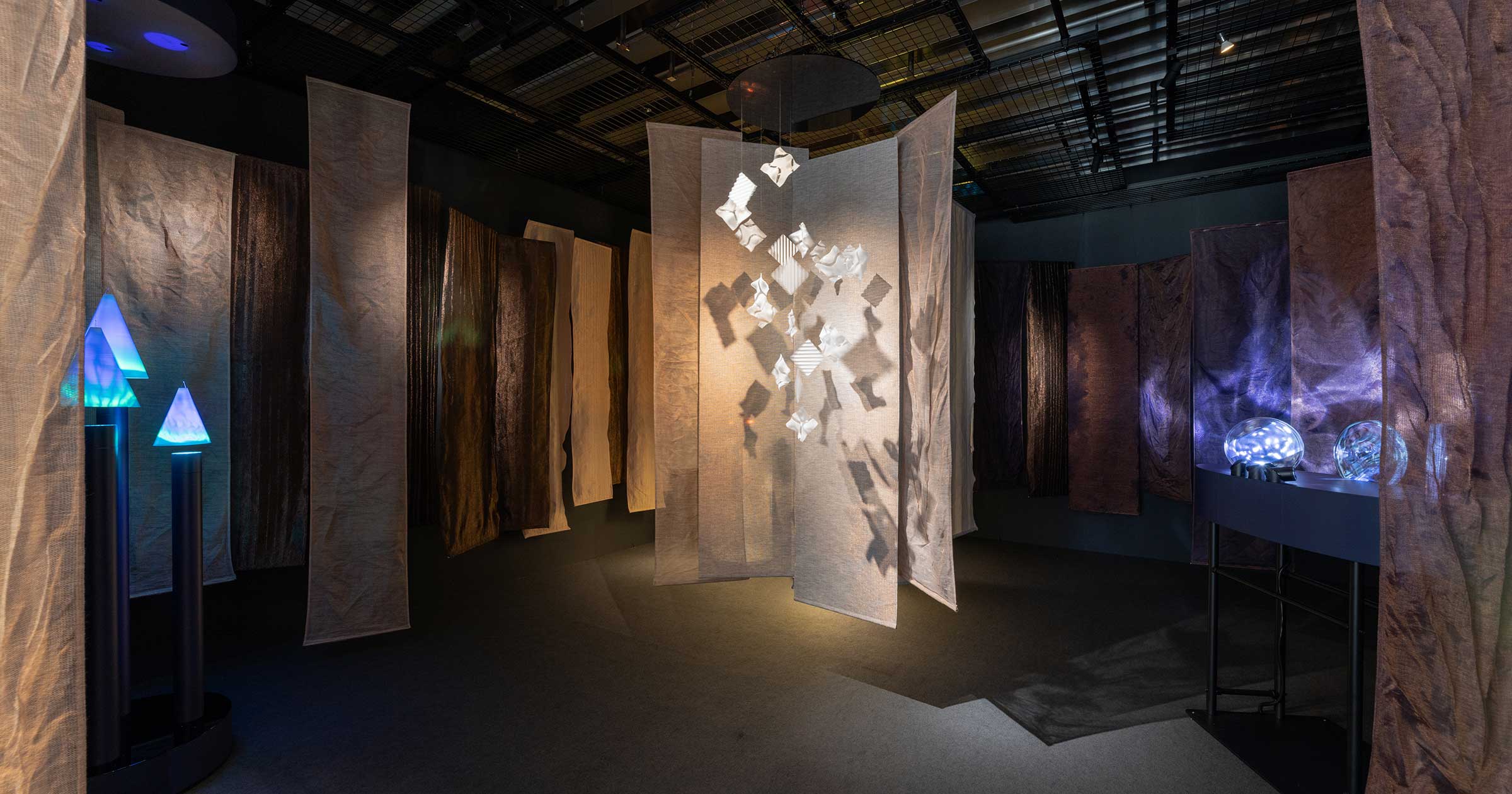 May 18, 2023 - July 05, 2023
'Kehai Forest' Art Installation at INTERSECT BY LEXUS -TOKYO
INTERSECT BY LEXUS – TOKYO will present an art installation called "Kehai Forest" (Kehai means atmosphere in Japanese) starting May 18th, 2023.
The installation was created by the Lexus design team, which consists of multidisciplined international designers.
Their role in Lexus is to design exclusive mobility experiences for Lexus vehicles that appeal to all five senses and evoke emotional value. The "Kehai Forest" art installation showcased in this exhibition represents the designers' imaginative interpretation of the Lexus atmosphere, going beyond the limits of traditional mobility.
Visitors will have an immersive experience reminiscent of exploring a forest called "Kehai," which stimulates all five senses through interacting with various objects: light, wind, movement, and the surrounding environment. The installation incorporates conductive textiles woven with copper or stainless yarn, as well as intricate 3D printed sculptures, showcasing the future of craftsmanship. The combination of different materials generates a mysterious atmosphere that encourages visitors to delve into meditative moments and discover their true selves.
In the evening, the café will serve original drinks in specially designed glasses with wireless lighting technology. These glasses emit a glow that reflects the concept of the art installation. Depending on where the glass is placed, it will shine in the visitor's hand, adding an extra layer of uniqueness and enhancing the overall experience of Kehai in the Lexus environment.
Please visit INTERSECT and immerse yourself in the sensorial art installation by Lexus designers.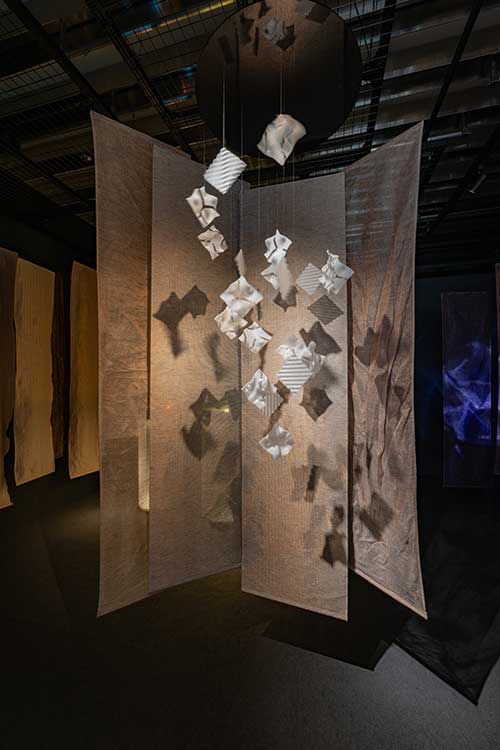 Allure - A sparkle of light inviting you into the "Kehai Forest"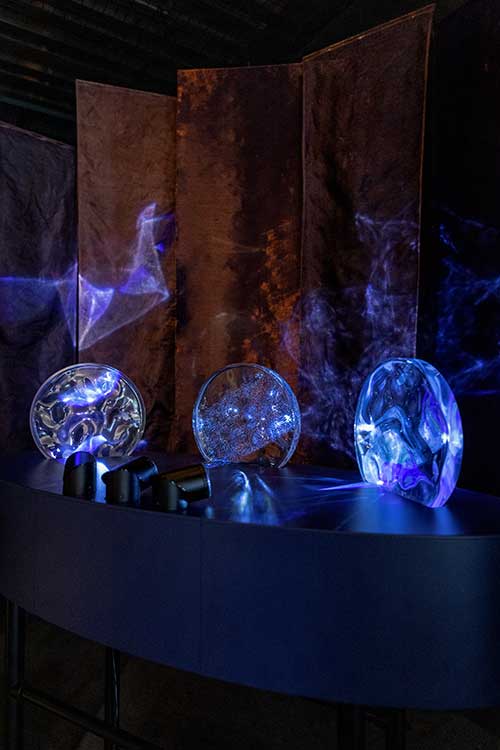 Mesmerizing - The expression of light like the surface of water at dawn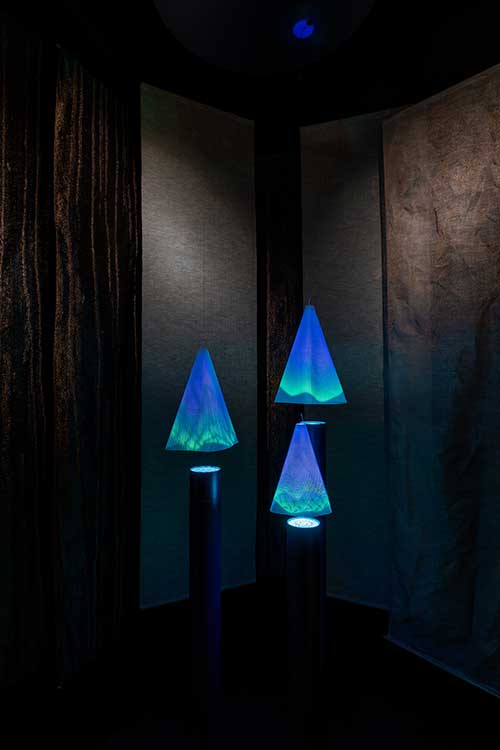 Imaginative -A change in light that softly stimulates the imagination and makes you think of somewhere special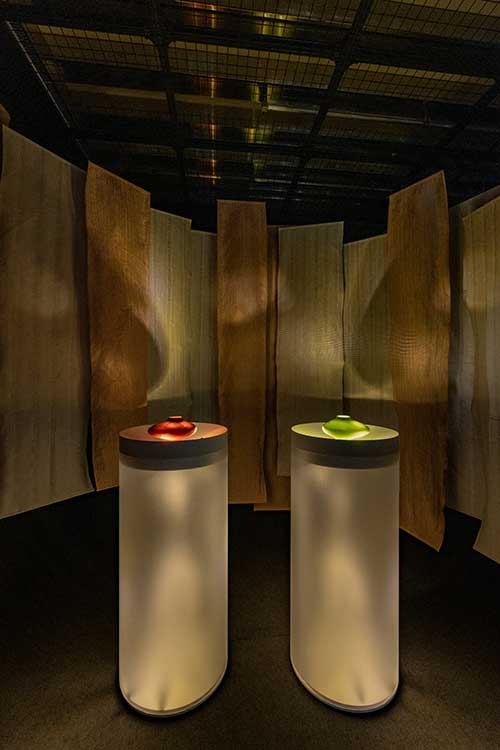 Ephemeral - Light and wind create shadows that are unique to that moment.
■About CMF Design Team, Color & Sensory Design Department
The team designs experiences to color material finish for Lexus mobility. The team members have various backgrounds from Northern Europe, Korea, North America, and Japan, and have worked on advanced proposals, mass-production vehicle development, interior design, textile design, and other projects. They are pursuing the creation of a unique and high-quality mobile experience that is specific to Lexus, from every aspect of the five senses, including vision, touch, and smell. They are challenging themselves to create an experience that conveys emotions through materials, emphasizing not only the functional value of the car but also its emotional value that cannot be expressed through words or functions.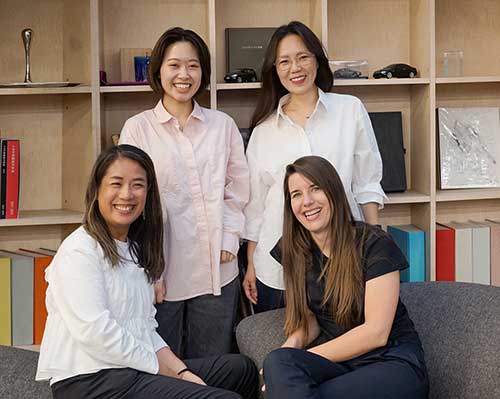 ■About Original drink
Kehai Forest
The original drinks are served in glasses that subtly shine, allowing you to enjoy the changing light at your fingertips.
The shining glasses use a magnetic resonance wireless power supply developed by Toyoda Gosei Corporation, which is also available in select Lexus vehicles.
Service hours: From 5:30 PM
Price: Alcoholic/Non-alcoholic - 500 yen each (tax included)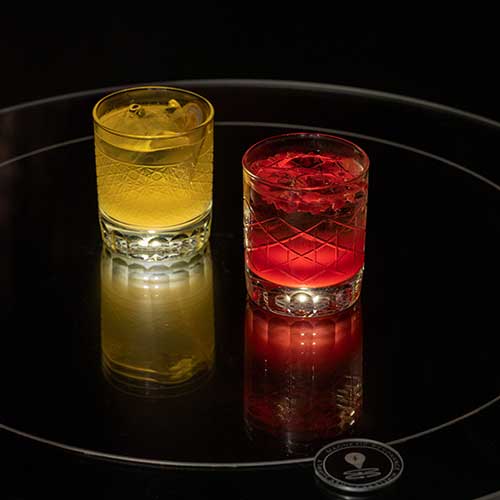 ■Collaboration
3D Printing: New Craft House
Textile: The Swedish School of Textile
Music: Kentaro Nagata
Engineering : Nichinan Corporation