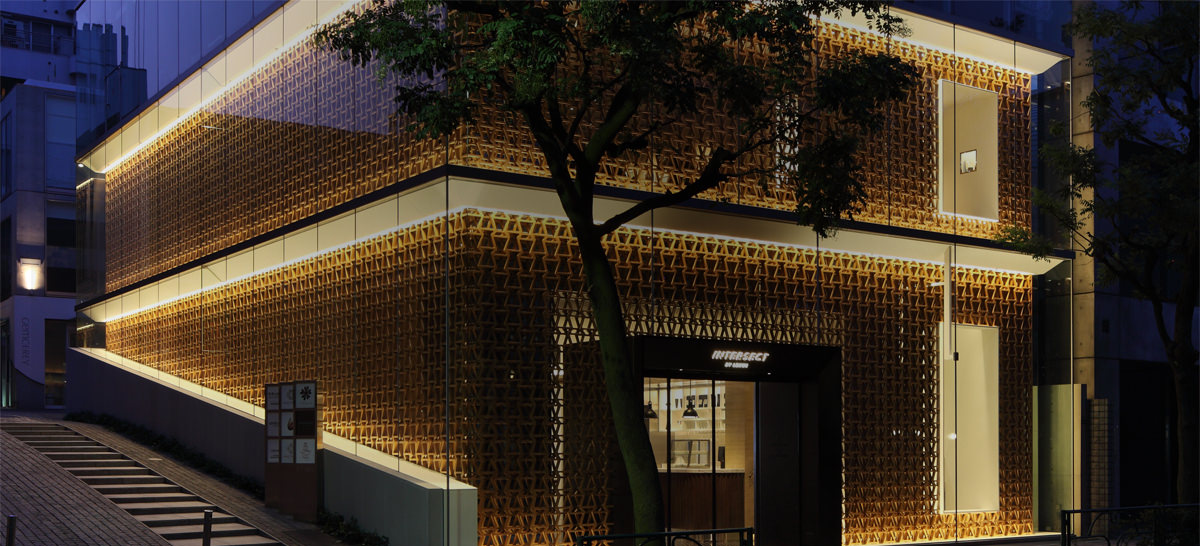 CONCEPT
New interactions in Aoyama
via
Tokyo's cutting-edge
lifestyle and culture
To intersect is to cross paths, to have one or more points in common. INTERSECT BY LEXUS is a luxury space first and foremost for people to sit, reflect, create, debate and collaborate; where inspired people intersect with expressions of lifestyle, from design and architecture, to the food and entertainment, to technology and beyond. It is a meeting point for creative minds to converge and form connections that make great ideas even better. It's a place where inspiration lives. INTERSECT BY LEXUS is a sensorial experience, reflecting the brand's design and environment ethos. Guests may engage with Lexus without getting behind a steering wheel. It offers guests a sense of Lexus, and the lifestyles it embodies.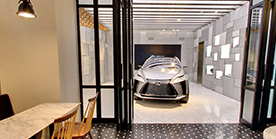 360°VIEW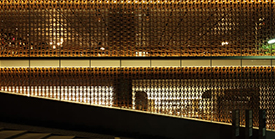 PHOTO GALLERY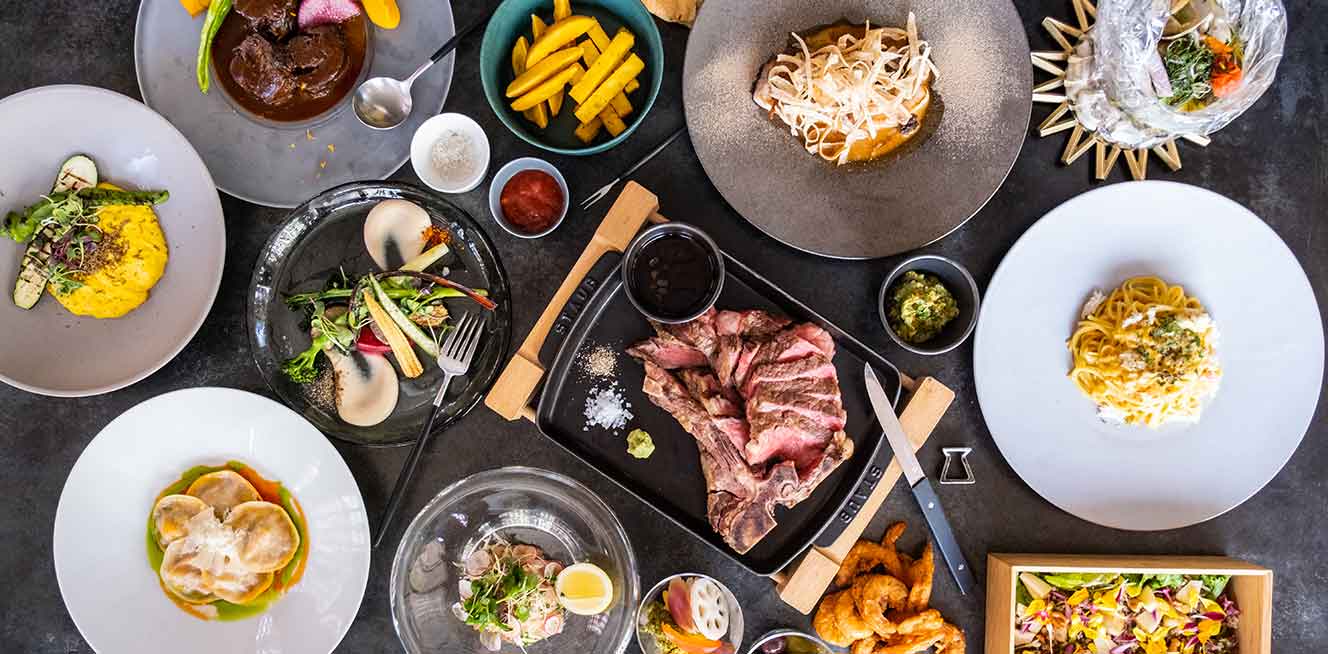 BISTRO
---
A symbiosis of quality and
comfort in a food lounge space
The second floor Bistro serves a stylish yet informal lunch and dinner menu, curated by food director Daichi Tajima and influence by the special contemporary character of Tokyo that is both sophisticated and casual. Beverages include Japanese craft beer, wines.
DINNER RESERVATION

Lunch and dinner reservations can also be made by telephone (03-6447-1540)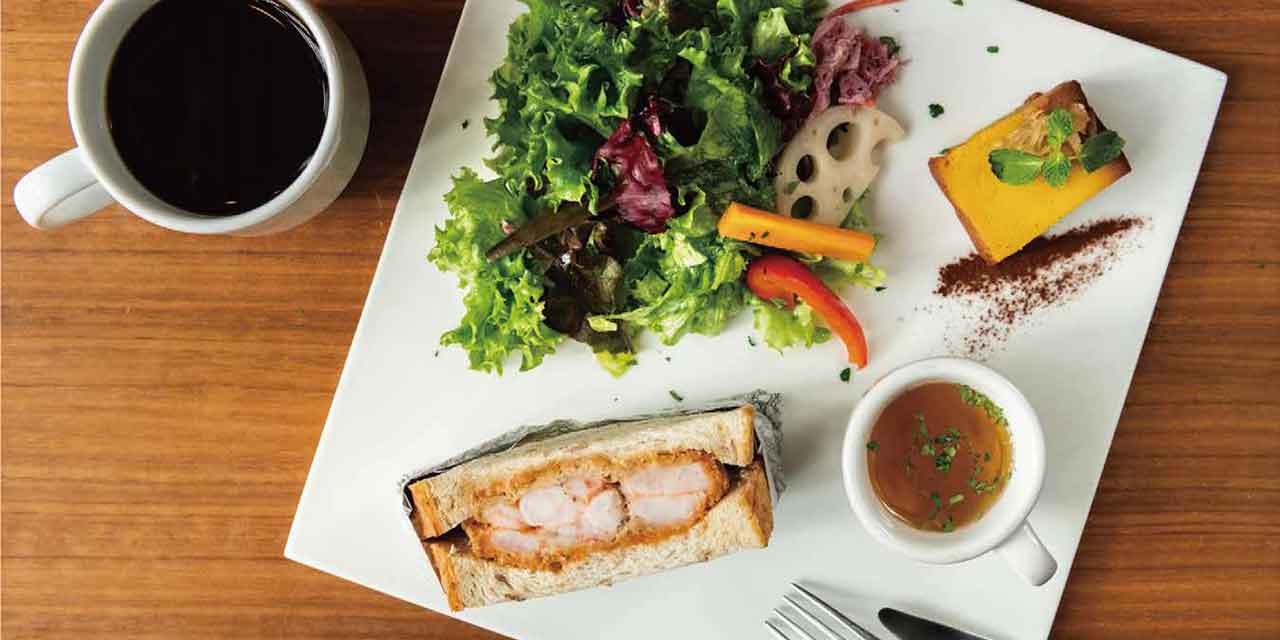 CAFE
---
Exclusive quality coffeecurated by Fuglen
Made in partnership with Norwegian third-wave micro roaster
Fuglen, the chic style of this ground floor coffee stand is motivated by the desire to always serve the very best coffee in the city.
Seasonal beans carefully selected and exclusively brewed for
INTERSECT offer new ways to experience coffee culture every day.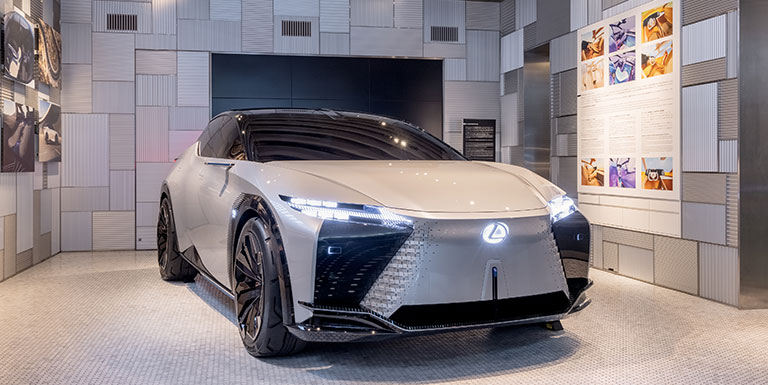 GARAGE
---
Innovative installations
and exhibits inspired by
automotive lifestyle
The Garage is an exhibition space that functions as both a gallery and a secret hideaway for grown-ups. It presents a range of stylish installations, curated in harmony with LEXUS lifestyle values.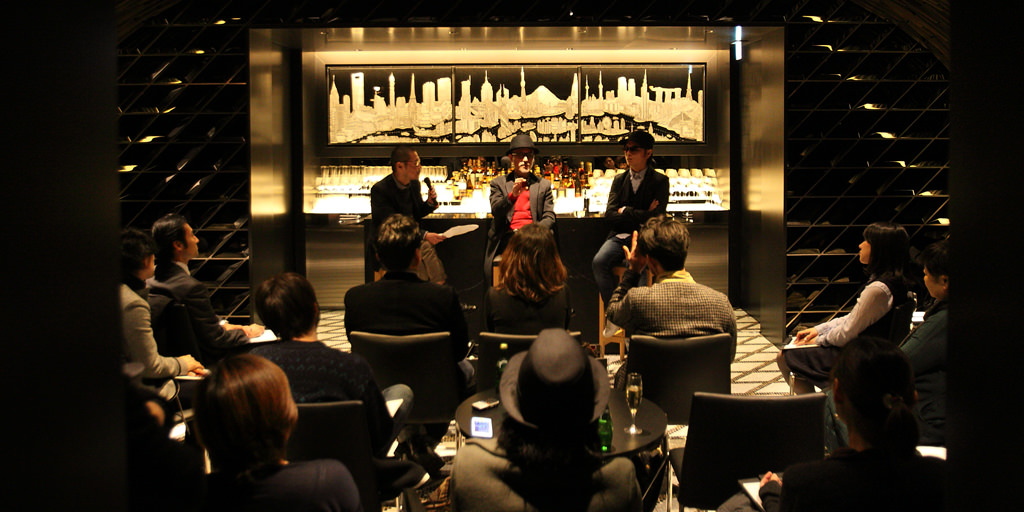 EVENTS
---
Diverse talks and workshops,
led by guests at the forefrontof their fields
Leading creative talents come together to share their inspirations, transforming INTERSECT into a hub for new ideas and the latest trends. Events include talks, workshops, seminars, and more.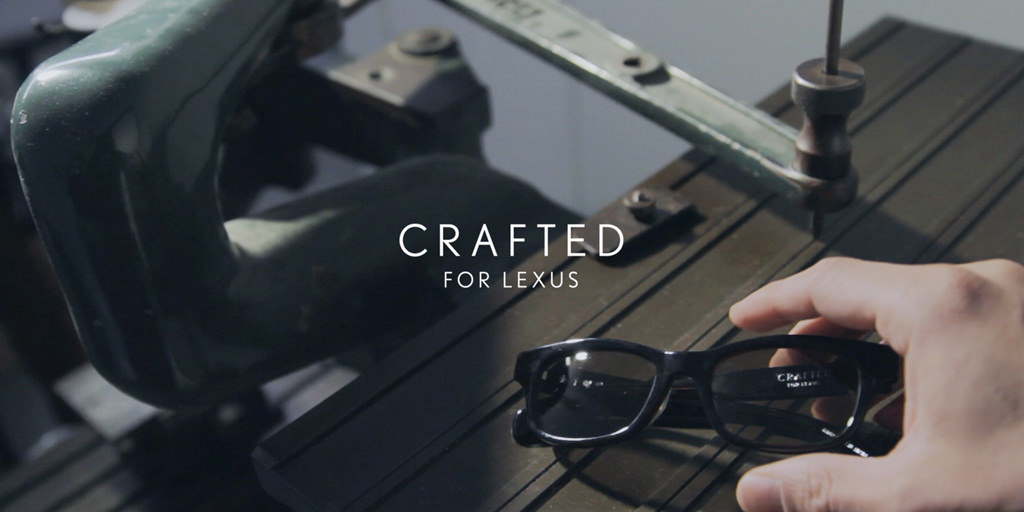 CRAFTED FOR LEXUS
---
A lifestyle collection inspired by
LEXUS craftsmanship
This line-up of contemporary lifestyle items is born out of a series of collaborations between traditional artisans and young designers, creating fresh interpretations on classic products in harmony with the LEXUS spirit of craftmanship. Regularly updated, the items in the collection are available at INTERSECT BY LEXUS.
PARTNERS
---
Collaborations with key
influencers of contemporary
Tokyo culture
LEXUS works with a cross section of major creative names to curate the INTERSECT experience, from interior design by Masamichi Katayama (Wonderwall Inc.) to Bistro food menu direction by Daichi Tajima and music mixes by Towa Tei. These varied talents richocet off each other to form a unique space representing the best the city has to offer.
INFORMATION
---
INTERSECT BY LEXUS - TOKYO
Tokyo is a constantly changing global hub that yet retains a traditional and distinctive personality.Nestled in the center of Aoyama, a neighborhood renowned for its pioneering design, fashion and cullinary scene, INTERSECT BY LEXUS – TOKYO is an inviting stop for guests to savor an elevated coffee and bistro experience, as well as innovative installations and custom events.
INTERSECT BY LEXUS - TOKYO
ADDRESS

4-21-26 Minami Aoyama, Minato-ku,
Tokyo 107-0062

TEL

03-6447-1540

ACCESS

from Exit A4/A5, Omotesando Station
(Tokyo Metro Ginza Line, Chiyoda Line, Hanzomon Line)

Google Map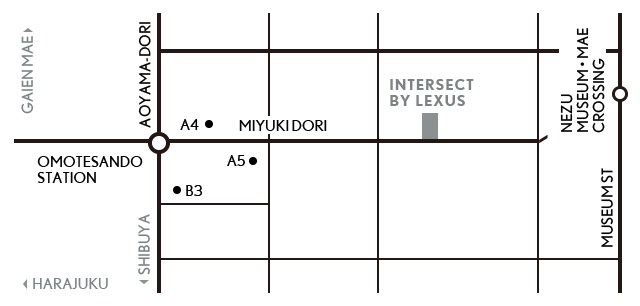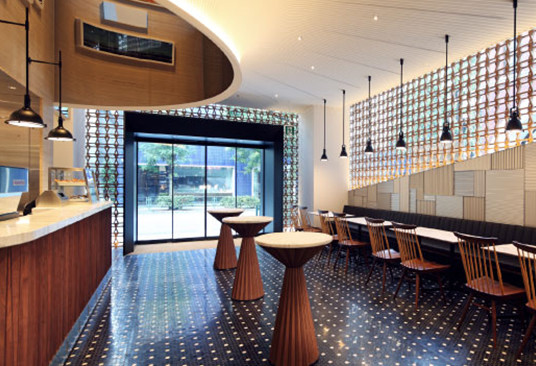 OPENING TIMES

1F CAFÉ SHOP & GARAGE 9:00-23:00

BREAKFAST 9:00-11:00

2F BISTRO LOUNGE 11:00-23:00

LUNCH 11:00-17:00 ( L.O 16:30 )

DINNER 17:30-23:00 ( FOOD L.O 22:00 / DRINK L.O 22:30 )

(Irregular closure days)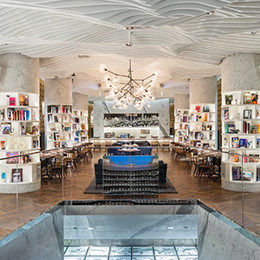 INTERSECT BY LEXUS - DUBAI
INTERSECT BY LEXUS – DUBAI reflects the innovation and progress that defines this city, located at the heart of the Dubai International Financial Center. It offers a relaxed yet stimulating space for people seeking diverse luxury lifestyles enriched by design, the arts, fashion, culture and technology.
ADDRESS : Gate Village Building 7, DIFC, Dubai, UAE
INTERSECT BY LEXUS - DUBAI