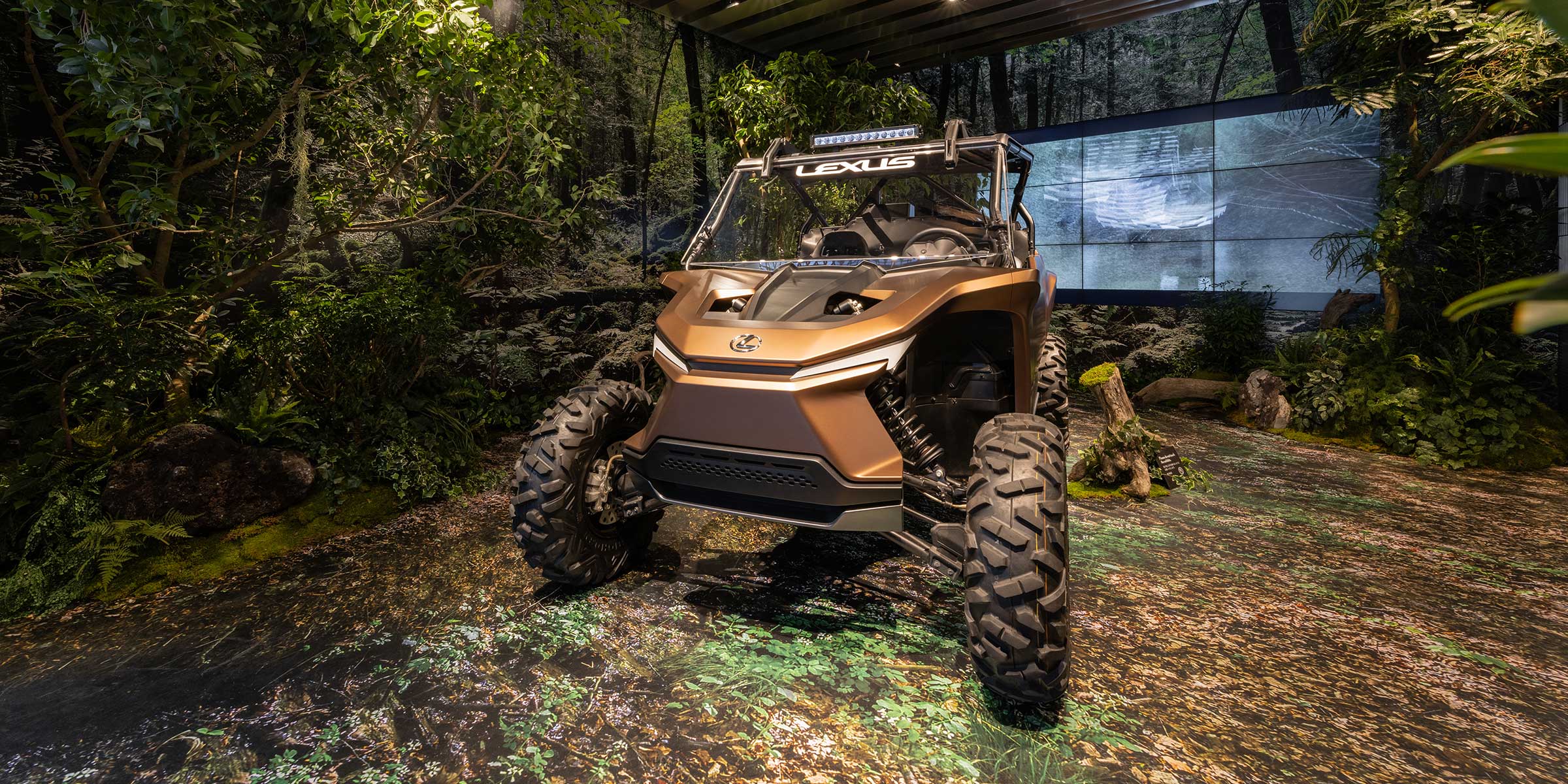 April 06, 2022 - May 23, 2022
ROV Concept Exhibition, Featuring the First Hydrogen-Powered LEXUS Vehicle
From April 6, 2022, INTERSECT BY LEXUS – TOKYO's ground-floor Garage hosts a special exhibition of the ROV Concept.
LEXUS is committed to meeting the diverse needs and lifestyles of our customers by stimulating the senses and providing the inherent fun and joy of cars, while also continuing to innovate for the benefit of society at large.
As part of that challenge, LEXUS aspires to deliver experiences that allow people to get in touch more fully with nature in an environmentally friendly manner. In this vision of mobility, drivers can explore deep into the wilderness with a sense of security, make exciting encounters and discoveries, and have refined yet playful outdoor experiences that satisfy all five senses.
ROV stands for Recreational Off-highway Vehicle. The LEXUS ROV Concept is a new mobility concept model that embodies LEXUS' efforts to realize carbon neutrality alongside expanding customer choices and appealing to people's diversifying lifestyles.
Combining a compact body with a ROV's rough-road capability and responsiveness, the ROV Concept takes you to places where most off-road vehicles cannot go. It is the first LEXUS vehicle to use a hydrogen-fueled engine, making it extremely environmentally friendly while still providing exhilarating sound and performance that stimulate the senses.
Here is a concept car that aims to offer an enjoyable automotive lifestyle more closely connected to nature. Through this exhibition, we invite you to experience the unexplored and majestic natural adventure that unfolds from the ROV Concept.
Exhibitions dates: April 6–May 23, 2022
ROV Concept
https://global.toyota/en/newsroom/lexus/36614778.html?padid=ag478_from_kv