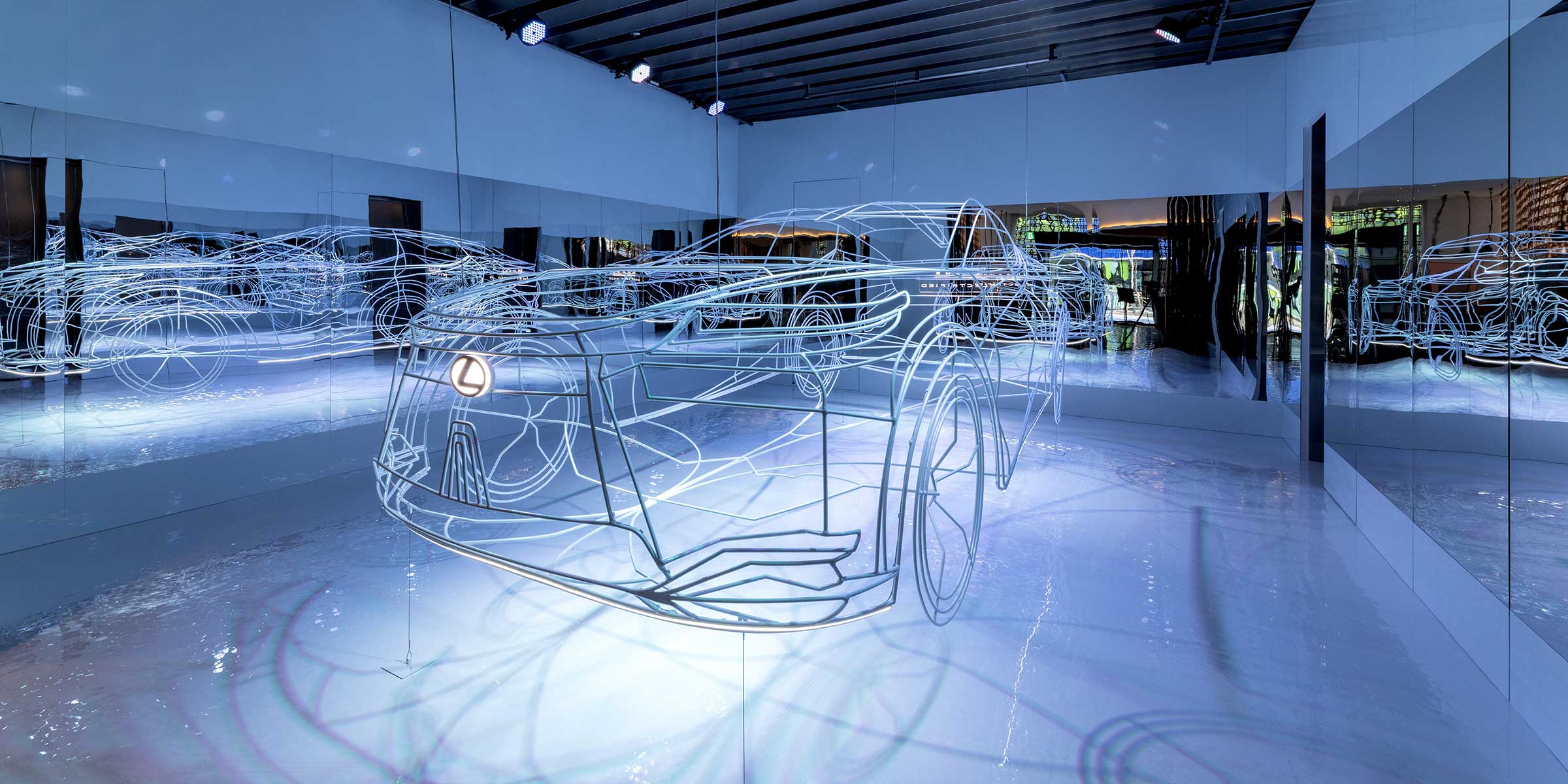 May 25, 2022 - July 03, 2022
'ON/' The Electrified Future at INTERSECT BY LEXUS - TOKYO
From May 25, INTERSECT BY LEXUS – TOKYO's ground-floor Garage hosts "'ON/' The Electrified Future at INTERSECT BY LEXUS –TOKYO."
Unveiled at Design Miami/ 2021, 'ON/' is an installation by award-winning architect and designer Germane Barnes and his team at the University of Miami. After its successful exhibition at Design Miami/ 2021, 'ON/' will be on view in Lexus' brand space in Tokyo in a new configuration that conveys the original atmosphere from Design Miami with a fresh perspective.
The installation will center around the precisely-to-scale wireframe model of the LF-Z Electrified Concept car, beautifully illuminated and suspended just above the ground, and surrounded three sides by mirrors. The visual and spatial dynamics added by the infinity mirror signals the expansion of a more sustainable future, an expression of Lexus' commitment to the realization of a sustainable global society.
Concurrently, at Milan Design Week 2022, Lexus and Germane will also unveil a new version of 'ON/', featuring the all-new RZ, Lexus' first pure battery electric vehicle, which was just announced in April. In its many iterations - from Miami to Tokyo and on to Milan – 'ON/' will bring Lexus' vision of an electrified, carbon-neutral future into focus worldwide.
Exhibition dates: May 25–July 3, 2022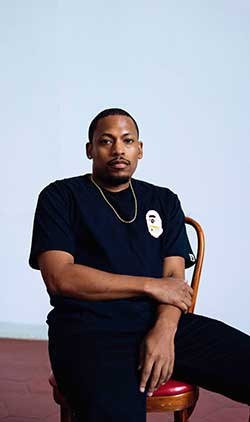 Germane Barnes
Germane Barnes is the director of Studio Barnes, and Associate Professor at the University of Miami School of Architecture. Barnes' practice investigates the connection between architecture and identity, examining architecture's social and political agency through historical research and design speculation. Believing strongly in design as a communal process, he approaches each condition imposed on a project as an opportunity for transformation. He was a winner of the 2021 United States Artists Fellowship, 2021 Wheelwright Prize, 2021 Architectural League Prize for Young Architects and Designers, and is a 2021-2022 Rome Prize Fellow at the American Academy in Rome.