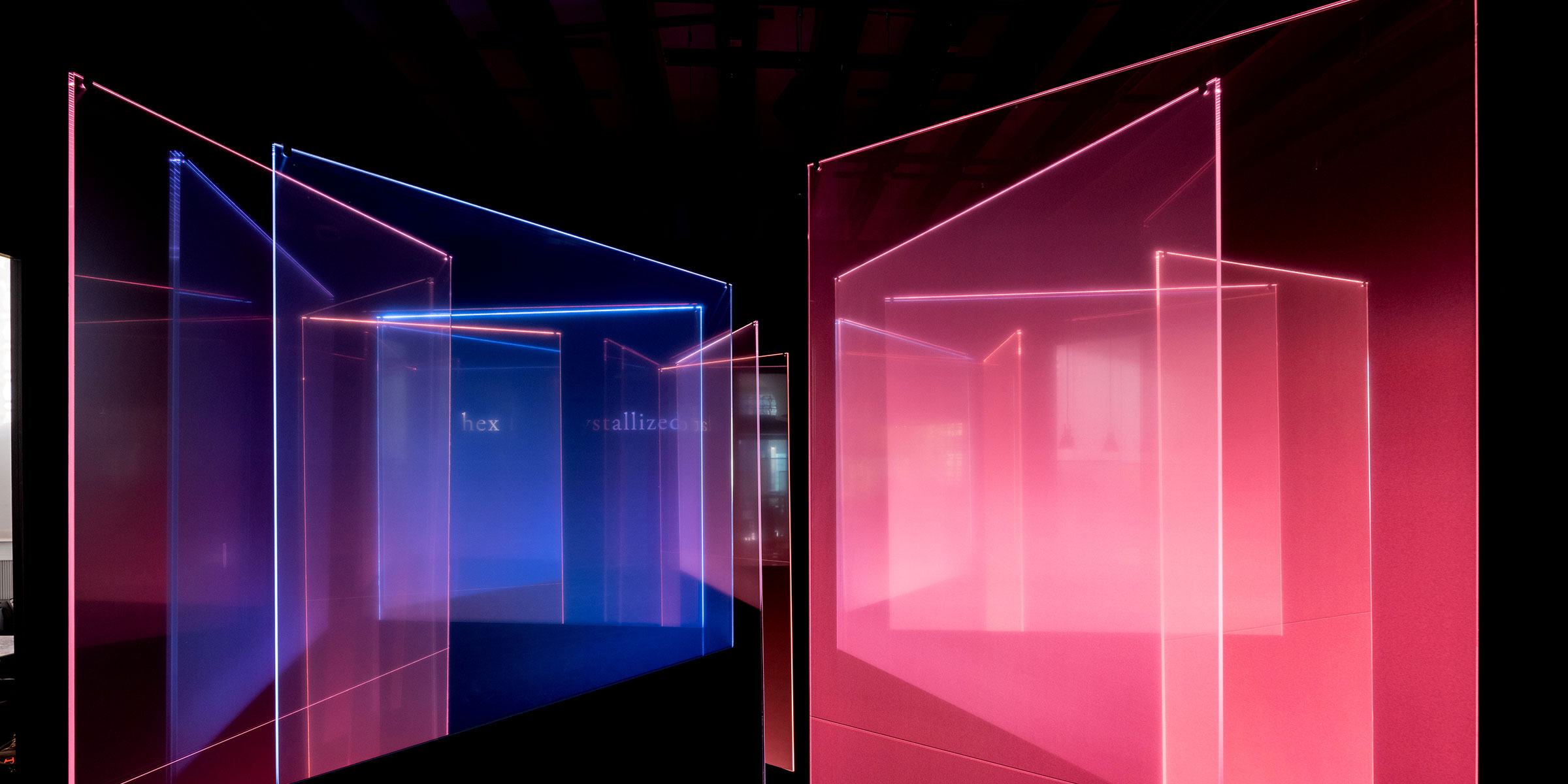 November 11, 2021 - January 24, 2022
hex flat crystallized: A Mesmerizing Installation Using the Latest Advances in Light Directionality Control Technology
From November 11, 2021, INTERSECT BY LEXUS – TOKYO's ground-floor Garage hosts hex flat crystallized, an installation that mysteriously permeates the space with shimmering layers of light.
The installation uses acrylic panels covered with RAYCEA film, a light control technology developed by Nitto Denko Corporation. The panels are designed and arranged in a strategic hexagonal crystal shape, allowing the layers of color and light to change with the viewer's perspective, and so creating an entirely unique experience as guests move about the installation. The project is supervised by Yutaka Endo, an acclaimed art and technical director who has worked with architects and artists around the globe to create a wide range of unique design exhibits and stage spaces.
LEXUS aspires to offer vehicles that meet the diversifying needs and lifestyles of people around the world. Based on the "Lexus Electrified" vision, it is now striving to bring electrification and new technology together, and cultivate surprising and emotionally rich experiences through its automobiles and beyond. This exhibition at INTERSECT BY LEXUS – TOKYO resonates with those efforts in its pioneering pursuit of optical expression through cutting-edge light control technology and LEDs. Engage in "dialogue" with the installation, explore your own personal impression and response, and discover a sense of what the future may hold.
The window display outside is also especially restyled to match the Garage exhibition. Visit INTERSECT BY LEXUS – TOKYO to see an incredible light installation that is a perfect attraction for this season.
Exhibitions dates: November 11, 2021–January 24, 2022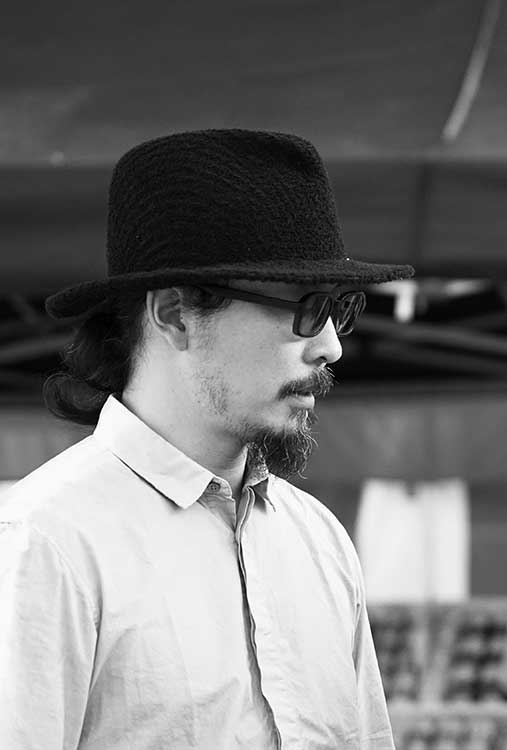 Yutaka Endo
Art Director & Producer at LUFTZUG
Born in Niigata, Japan, Yutaka Endo produces unique creations involving music, video, design, and computer technology, with a focus on stage art. Since 2002, he has been involved in various fields of planning, working as an art director, producer, and technical coordinator. In 2005, he founded LUFTZUG CO., LTD. out of a desire to engage in creative directing. LUFTZUG began its work with the intent of establishing a role as a media intermediary. As a bridge between people, technology and ideas, Endo endeavors to bring productions into being that play a social role. LUFTZUG EUROPE was established in Amsterdam 2012 and Lugtje gallery in 2019. Endo aims for heightened sensual exchanges and ubiquity by removing borders around where he works.
RAYCREA
RAYCREA is a light direction control technology developed by Nitto Denko Corporation that enables entirely new kinds of optical expression. It was first unveiled at Milan Design Week 2021, where it attracted much attention for the new possibilities it offers for area lighting with its transparent film that can conjure up different perspectives depending on the viewing direction and angle. This installation marks the first public showing of RAYCREA in Japan.
https://www.nitto.com/eu/en/products/raycrea/