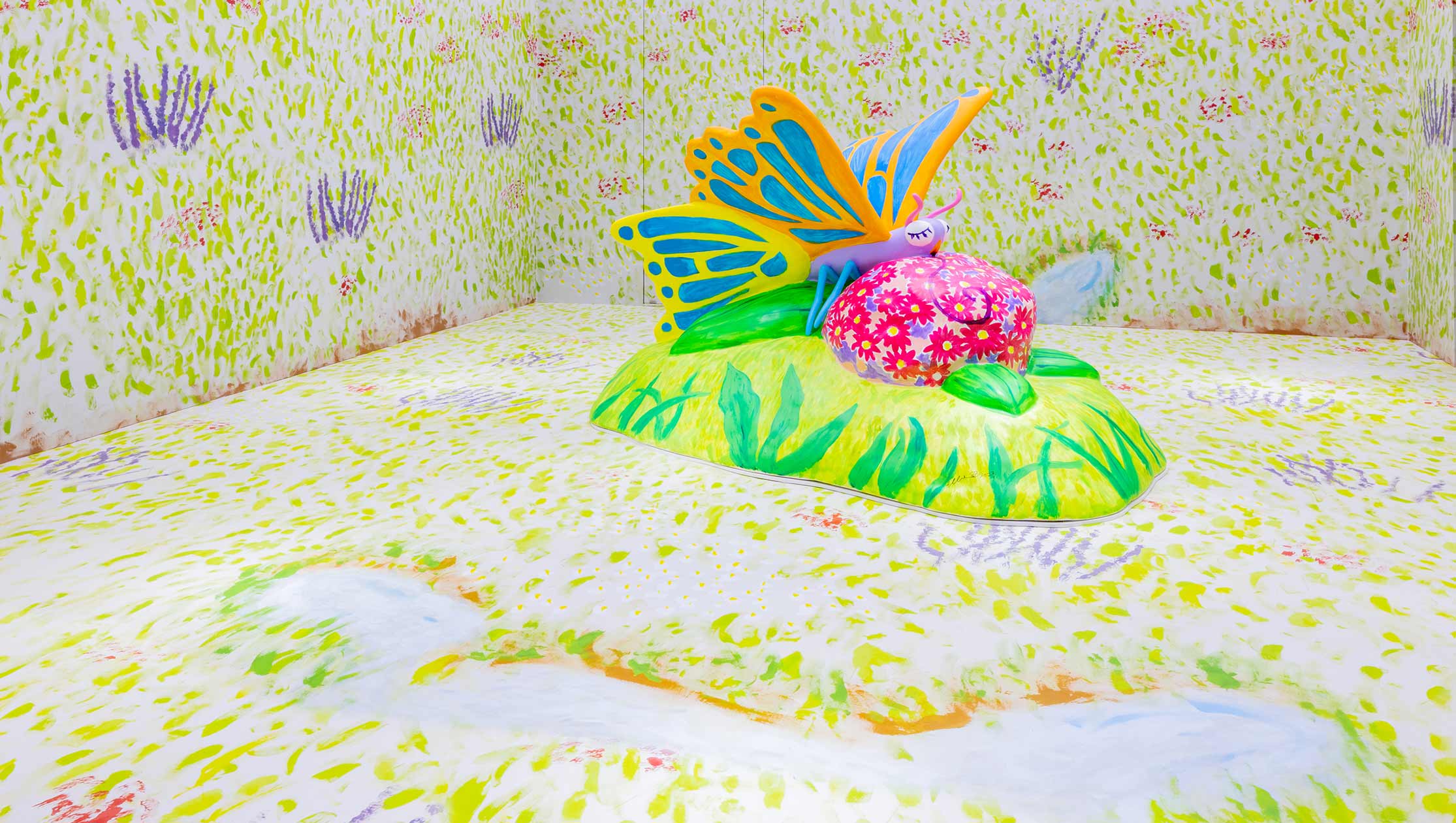 July 07, 2023 - August 22, 2023
Dreamy Island: Art exhibition on a secret island, traveling into the future with butterflies
INTERSECT BY LEXUS - TOKYO will present "Dreamy Island," an interactive art exhibition created in collaboration with artist Ellie Omiya, from July 7 to August 22, 2023.
The exhibition invites you to take a journey to a beautiful little island that appears inside INTERSECT BY LEXUS – TOKYO. This island is home to all manner of creatures and humans, living in harmony with one another and nature. The inhabitants fly around on the backs of butterflies, that serve as the island's transportation, and go up waterfalls, race down valleys, and live freely in their natural surroundings. This fairy-tale place is a vision of the future by Omiya.
"We are ultimately nothing compared to Mother Nature's awesome power." Omiya says. "Understanding that and accepting and enjoying our modest place in the world will help make a better future for us all. Feel the breeze of the wind and warm rays of the sun, float in the water of the ocean, and let a sense of euphoria from being one with nature wash over you. My work celebrates such sensations. By envisaging a modest life like that, an image of a wonderful future will surely appear."
Omiya's desire to experience nature with all five senses is also in line with Lexus' desire to protect the global environment and work toward the realization of a future where people can enjoy nature together with mobility. "Dreamy Island" is the result of this resonance between Lexus and Omiya's attitudes toward nature.
This exhibition marks the first time that Omiya transforms an entire indoor space into a single work of art, with walls and floor depicting meadows and a sculptural artwork of a butterfly. Imagine a wonderful future by entering a space surrounded by large flowers, leaves and butterflies. The exhibition is a perfect choice of event to visit this summer.
INTERSECT BY LEXUS – TOKYO is also offering a seasonal menu of shaved ice treats and smoothies, making it a cool oasis from the heat.
From July 11 to July 31, Omiya will hold another exhibition, "Love from the Sea," at Spiral Garden, located a mere six minutes' walk from INTERSECT BY LEXUS – TOKYO.
Through these two exhibitions, embark on a trip this summer to an enchanting sea and island conjured up by Omiya's art in the very heart of Tokyo. Explore their message of living in harmony with nature, and enjoy artwork that stimulates the five senses.
Ellie Omiya (Artist)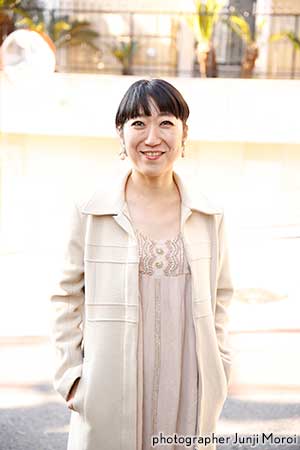 Born in 1975 in Osaka, Ellie Omiya graduated from the University of Tokyo with a degree in pharmacology. Her career as a painter began when she was asked to do a live painting performance in 2012 at the Tokyo National Museum's Gallery of Horyuji Treasures to commemorate Soichiro Fukutake receiving the Montblanc de la Culture Arts Patronage Award. In 2016, "Sincerely Yours," her first solo exhibition at an art museum, was held at Towada Art Center and also in the local shopping arcade and other venues, transforming the city center into an art museum. In 2019, "A Wonderful Forest," her first solo exhibition at a gallery outside Japan, was held at Ticolat Tamura, Hong Kong. Her work was also exhibited at Art Basel that year, and included in the Parcours Saint-Germain festival in Paris. In 2022, her solo show "Lounging Around" was held at Galerie Boulakia, London, her work was featured in the Setouchi Triennale, and she unveiled two permanent pieces on the island of Inujima, Flower Fairy Dancers and Self Journey with Flowers and Light.