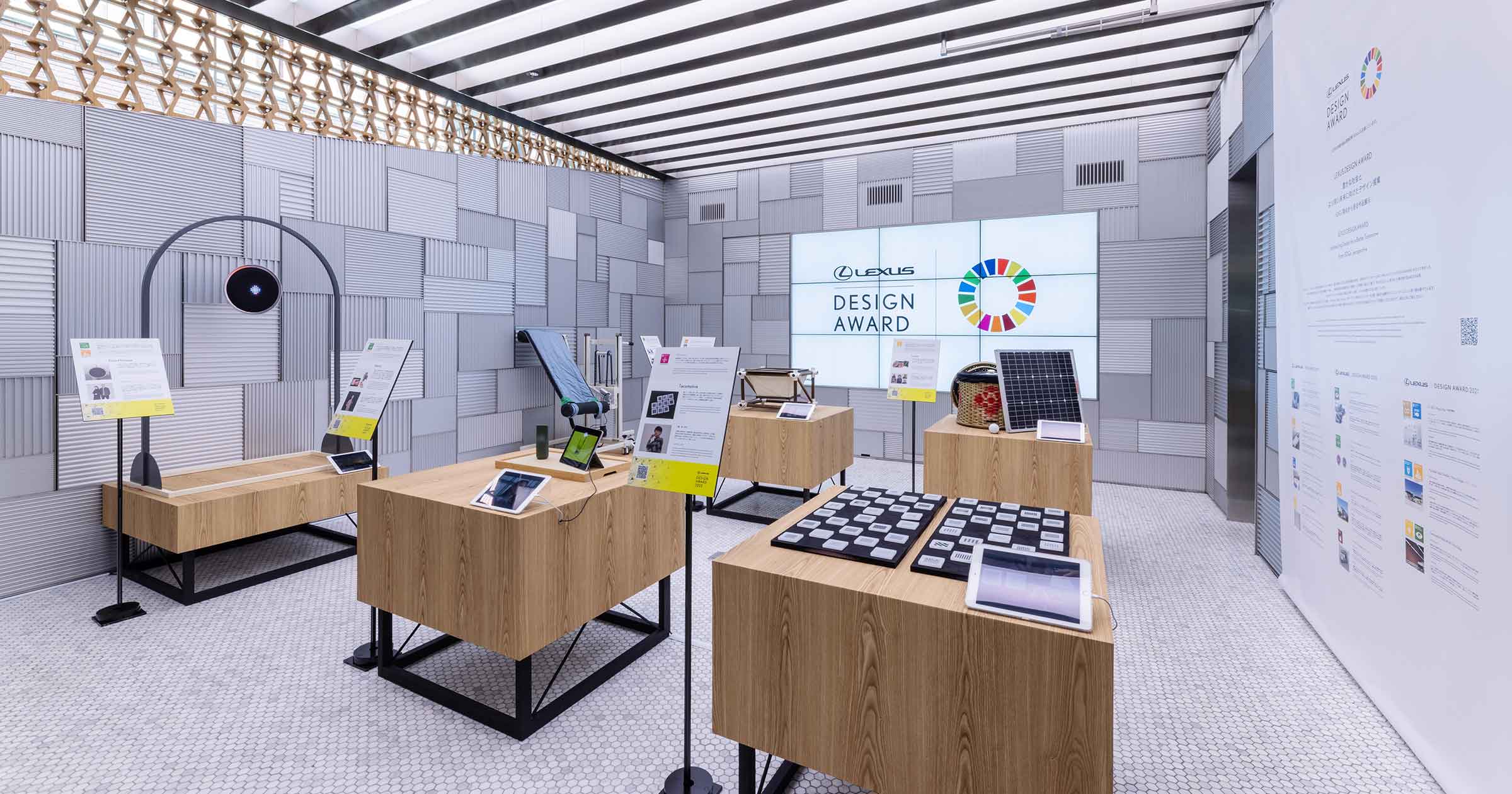 September 14, 2022 - October 25, 2022
Exhibition: LEXUS DESIGN AWARD Introducing Design for a Better Tomorrow from an SDGs' Perspective
From September 14, INTERSECT BY LEXUS – TOKYO's ground-floor Garage space will host a special exhibition featuring "LEXUS DESIGN AWARD" in conjunction with SDGs Week.
Launched in 2013, LEXUS DESIGN AWARD has served up-and-coming talent as a global platform for the discovery, exposure, and launch of impressive careers. Since 2019, the award has been conducted under the theme of "Design for a Better Tomorrow," with the aim to work with the next generation of designers and use design as the premise of contributing to a more sustainable and happy future for all.
This exhibition introduces works from LEXUS DESIGN AWARD 2019-2022 from an SDGs' perspective and displays the 6 prototypes of the winning works from the most recent edition, LEXUS DESIGN AWARD 2022, including Poh Yun Ru's "Rewind", which won the Grand Prix prize.
Please enjoy these design ideas that aim to solve current prevalent social issues from various creators around the world, here at INTERSECT BY LEXUS – TOKYO. We hope that this exhibition will lead to new understanding and discoveries towards a sustainable future and society.
LEXUS DESIGN AWARD 2022
https://discoverlexus.com/stories/lexus-design-award-2023
LEXUS DESIGN AWARD 2021
https://discoverlexus.com/stories/lexus-design-award-2023/past-winners/2021-winners
LEXUS DESIGN AWARD 2020
https://discoverlexus.com/stories/lexus-design-award-2023/past-winners/2020-grand-prix-winner
LEXUS DESIGN AWARD 2019
https://discoverlexus.com/stories/lexus-design-award-2023/past-winners/2019-grand-prix-winner